Jeremy has always had a passion for developing primary pedagogy to improve children's learning. As a trainee he was told "The children love being taught by you, now make sure they all learn something!" So began his quest for excellence. Since that day he has been judged by Ofsted to be an outstanding teacher and an inspirational school leader. He has been Commended in the Headteacher of the Year Awards and he is a Fellow of the Chartered College of Teaching. On his journey he has been helped by numerous outstanding teachers and this podcast is a way of helping teachers learn from the wisdom of others, just as he did.
Episodes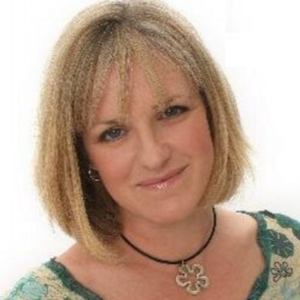 Wednesday May 25, 2022
Wednesday May 25, 2022
Jo Palmer-Tweed has worked in education for the past 26 years and she has packed so much in during this time. She has been an advanced skills teacher in Drama, a primary headteacher in an improving schools team, an advisor at the Department for Education, the Strategic Lead for the Expert Subject Advisory Groups (which is a group of 300 independent experts across the UK), and on top of all that she is currently the Executive Director of Essex and Thames Primary SCITT. Jo is also a founding fellow of The Chartered College of Teaching and is an advisor for a range of organisations in the UK, including The Teacher Development Trust, The Goodall Foundation and she is a Trustee for The Centre for Studies on Inclusive Education. On top of that, if she can find any spare time that is, she also works as an actor and voice over artist. With a CV like that you can see why Jo has so much of interest to say to anyone who is passionate about teaching.
In this podcast we discuss ...
Why you need to be subversive to make sure the curriculum is as good as it can be for the children you are teaching.
The need to accept nothing, question everything and follow your gut. Do what is right for the pupils in your class.
How acting and teaching complement each other. Both need you to make a human connection with people.
The fact that the best teachers have something that makes them stand out in the classroom. They have a presence that makes students want to look at them and connect with them.
Why intuition is such a vital part of teaching.
The need to have your pupils' best interests  at heart and the desire to help them develop into a well-rounded person.
The fact that there are hoops you have to jump through as a teacher, but there are many you can skirt around so you do what is best for the children in your care.
Why teaching practice may not be really enjoyable, but if you're with a great teacher you can learn so much from observing what she does to be successful.
The importance of putting time into lesson preparation. It is worth every second because then you can be really confident in the classroom. Over time you get faster at planning so do the ground work and you will reap the benefit in class.
Why tricky classes are often the outcome of a teacher not getting the learning climate right for the children they are teaching.
The value of learning to change what you're teaching if something is not working. It's tricky to do when inexperienced but it is so beneficial that it is a skill well worth learning.
Why learning the science behind learning and pedagogy is vital. When this is blended with great planning and your own intuition you can achieve great learning outcomes.
The importance of creativity, even though it is much neglected and underrated. There must be space for things that aren't planned if you are going to excite and motivate children and get the most out of every lesson.
And there's lots more, including Jo's first nativity production, which was eventful to say the least, and must have been the basis for the film, 'The Nativity'!
You can connect with Jo on ...
Twitter @JPTteach (https://mobile.twitter.com/jptteach)
LinkedIn https://uk.linkedin.com/in/jo-palmer-tweed